A complete ECG solution from recording to reporting
*Health Care Professionals
Discover what Cortrium offers
We offer both hardware C3⁺, Apex software and ECG reports. Choose how to purchase your first monitor so it fits your preferences, and order verified high quality ECG reports providing accurate information and detection of arrhythmias supporting your diagnosis and decisions.
The C3+ offers you a quick and easy way of detecting arrhythmias and offers your patients a frictionless ECG recording experience. The C3⁺ three channel recording is of high quality, and fits both men and women – and has up to 7 days of battery life. In addition it is compatible with multiple third-party analysis software solutions.
Monitor size is 85 x 80 x 15 mm and weights only 32 grams
Cablefree and reusable after upload of previous data
Can be used with standard electrodes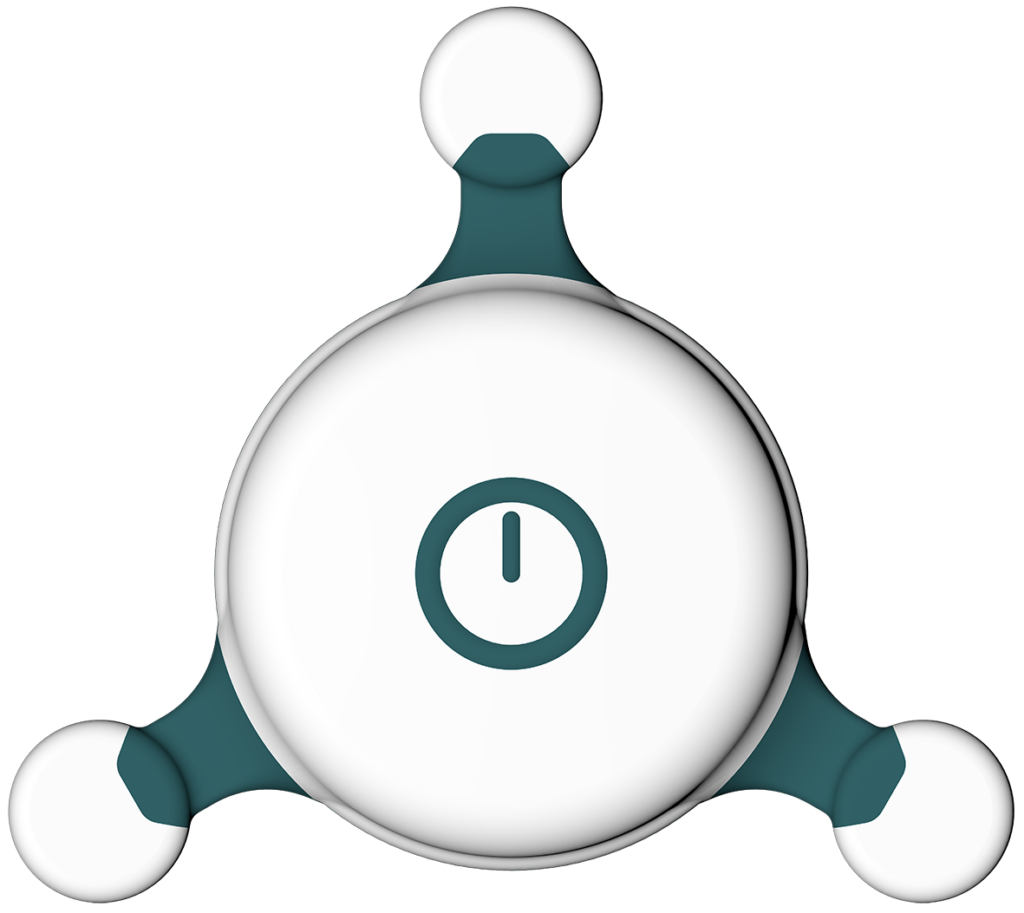 Type of ECG recorder: Holter, Ambulatory ECG
Channels: 3
Wear time: Up to 7 days
Recording format: Continuous
Charging: Rechargeable through micro USB
Power requirement: Lithium Polymer, 3.7V, 520 mAh
Dimensions: 85 x 80 x 15 mm
Weight: 32 grams
Sampling rate: 256 Hz
Input Impedance: 10 Mohm
Resolution: 24 bit
Performance standard: Design verification IEC 60601-2-47
Safety standard: IEC 60601-1 Basic Safety & Essential Performance IEC 60601-2-47
Medicinal Substances: N/A
Tissue: N/A
Body fluids contacted by device: N/A
Type of contact to intact skin: Non-invasive
Duration of skin contact: Up to 7 days continued contact
Mucosal membrane contact: N/A
Sterile or non-sterile: Non-sterile
Biological compatibility: ISO 10993-5 & ISO 10993-10
Medical purpose: Ambulatory ECG
Single use / reusable: Reusable/Rechargeable Monitor
Recording standard: Holter
Recording format: Continuous
Intended placement: Midsternal line
Recording period: Up to 7 days on a single charge
TÜV SÜD: Regulation (EU) 2017/745 (MDR), Article 97
CE certification: CE 0123
ISO certification: ISO 13485:2016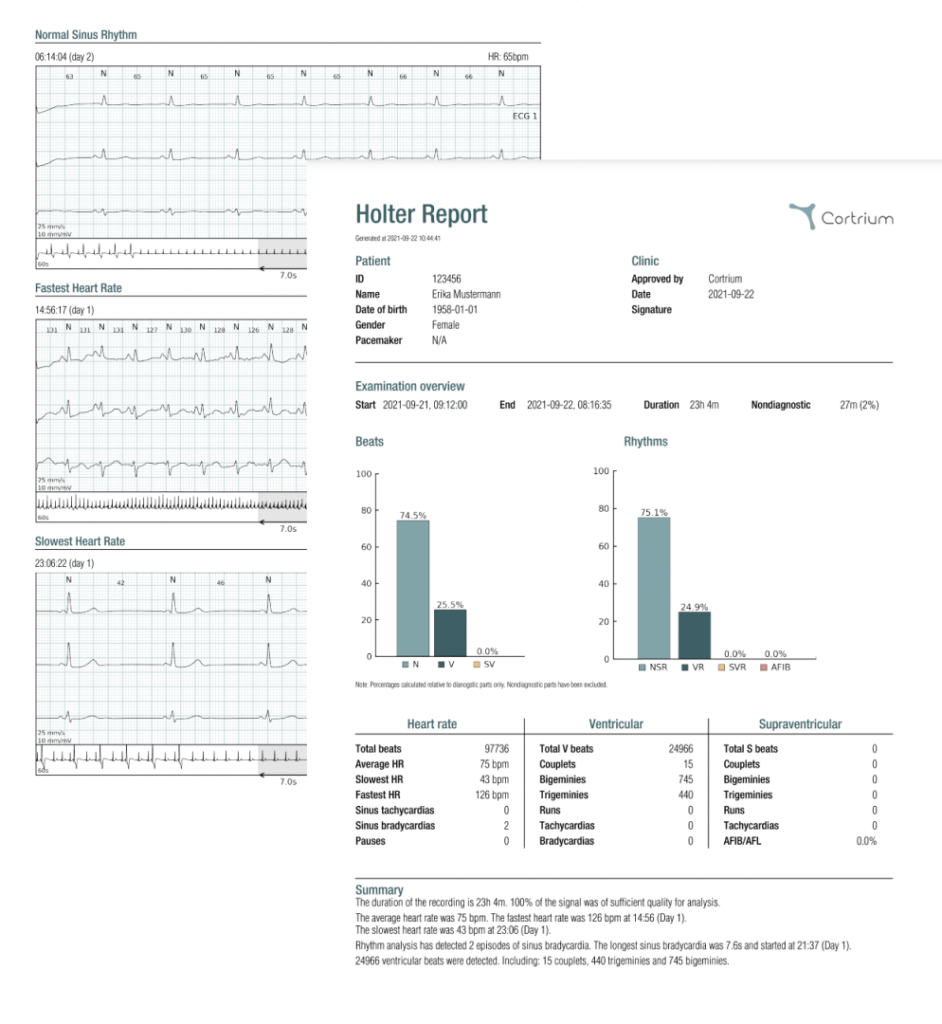 Reliable, verified reports
Cortrium ECG reports are checked and verified by our ECG analysis team, which is our Quality Control (QC) team. This means high quality ECG reports with detected arrhythmias – to support professionals to make a quick and accurate diagnosis for their patients.
Our Quality Control Team consists of cardiology specialists
All ECG reports are verified by at least one cardiology specialist
Detection of several arrhythmias.
3 simple steps. It is as easy as that.
Do you need help? Find answers in our FAQ right here.
Until our final MDR approval is in place, we kindly refer you to this link, and if any further questions kindly contact us.
Get pricing details, request product information or ask any question. Our Customer Care team will support you.
By submitting this form, you agree to the storing and processing of the submitted data by Cortrium. Read more in our Privacy Policy.