*Health Care Professionals
Cablefree C3⁺ monitor, cloud-based Cortrium Apex software and quality and verified ECG reports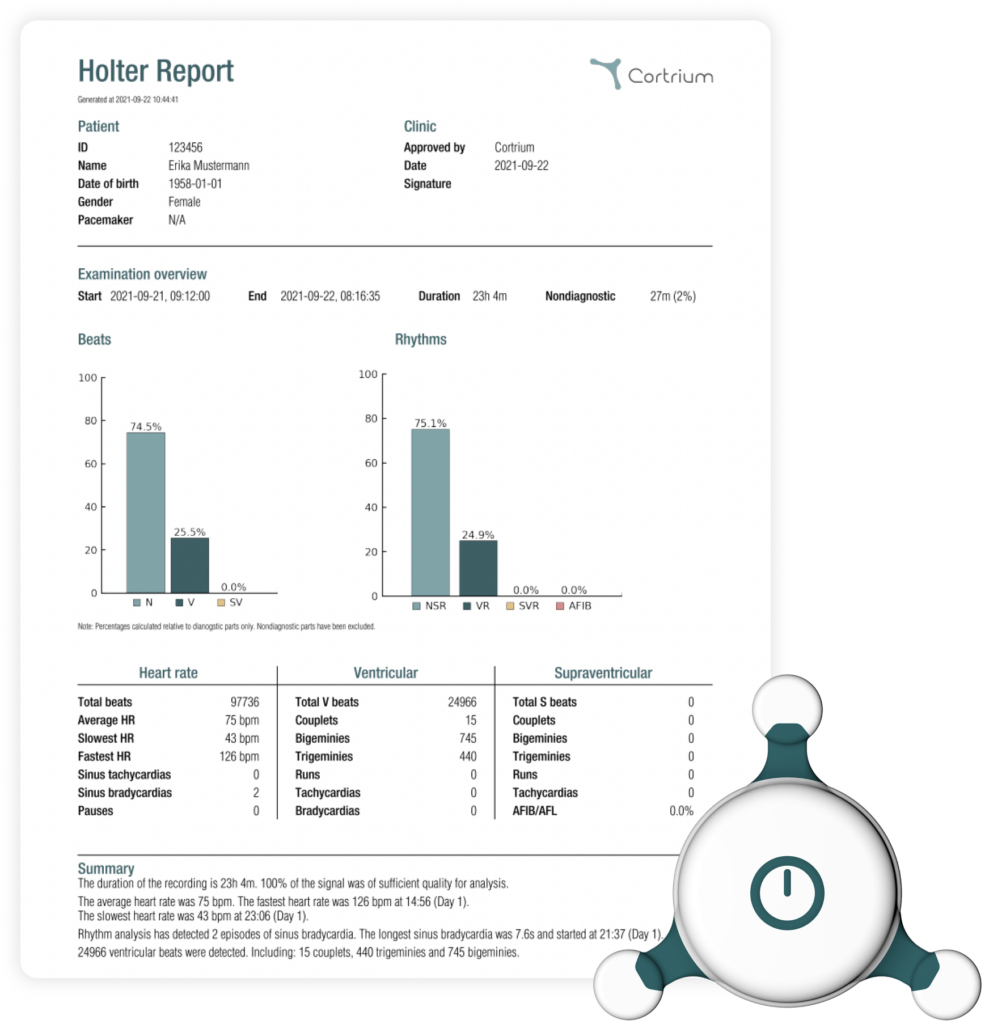 Usability, 7-day recording, and AI-supported reporting were key factors in our purchase decision
Prof. Dr. D. Baumgart, Preventicum
Cortrium is ECG made easy
In Cortrium our goal is to support healtcare professionals to provide the right treatment to heart patients. Therefore we provide a solution from recording to reporting to make long-term ECG easy.
Trusted by these organisations
Cortrium collaborates with leading
companies and organisations
Do you need help? Contact us today
Whether you have feedback, inquiries or require technical support, our dedicated team is ready to support you.
Cortrium's userfriendly design dates back to 2014, where the first prototype for an ECG monitor for athletes were produced. Today the products and services are still developed, designed as well as produced in Denmark.